While learning to hunt morels I came across this interesting study on morels. I was wondering how fast do morels grow after a rain. This study nailed it perfectly.
According to a 2008 informal study by David Guillemette of Maine, morels will reach full growth 3 days after a heavy rain event. That makes the best time to go hunt for morels 2-4 days after each rain in the spring when soil temperatures reach 50 Degrees F, daytime temperatures have been 60-70 Degrees F, and nighttime temperatures are in the 40s.
Morel Mushroom Growing Conditions
Morels need the following conditions to fruit (send morel mushrooms above ground):
Soil temperatures of 50 – 60 Degrees Fahrenheit
Springtime weather with daytime temperatures in the 60-70 Degrees F range and nighttime temperatures in the 40s
Recent rains or moist soil conditions – you can also find this next to streams where flooding happened recently
Dead decaying matter – this is why they are frequently found 1-2 years after forest fires, near newly disturbed roads, and under dead or dying trees
See our full article for more tips on finding morels on new roads.
How Quickly Can Morels Pop Up?
Based on the David Guillemette study in 2008, morels will take about 3-4 days to fully pop up and flesh out. He monitored a known morel patch for days take notes on temperatures and rain conditions daily. After two days of heavy rains the first morels appeared 2 days later then were full size 1 day after that.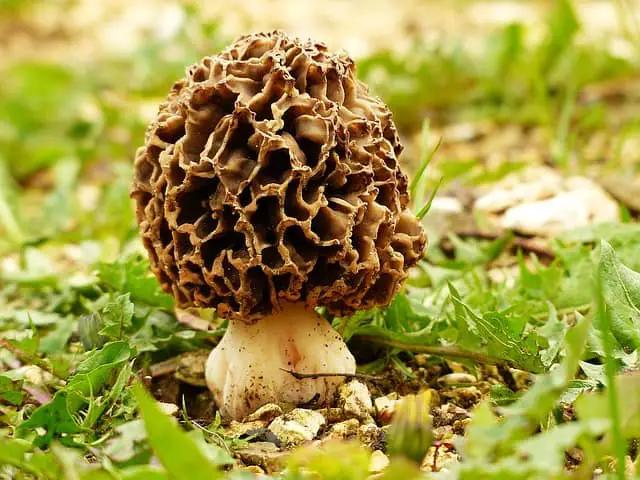 Do Morels Grow After They Come Up?
Yes, morels will appear within 2 days as tiny mushrooms within 2 days of a heavy rain event. It will then take them another day or so to fully flesh out into their final size.