Visiting gardens never gets old. The sight of greenery and bright, blooming flowers are loved by the old and young alike. But which age group tends to visit gardens more frequently?
Research shows that millennials (age range 26 to 41), especially the parents of younger children, are more likely to visit parks and gardens compared to youngsters. Foreigners are also more likely to visit parks rather than locals.
Without a doubt, visiting gardens and spending time with nature, in general, is good for your mental and physical health. Let's talk about why certain age groups prefer visiting gardens more.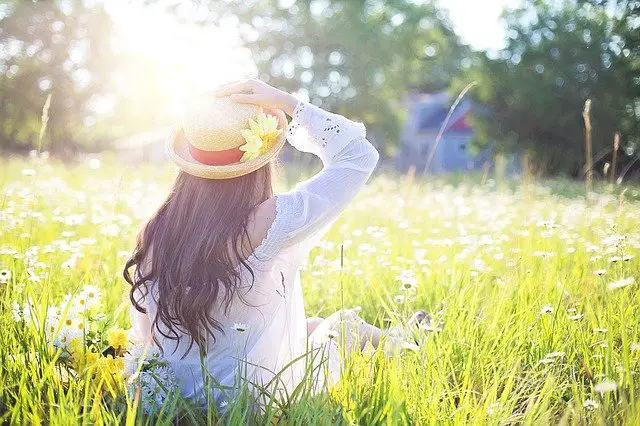 Which people visit parks and gardens?
Parks and gardens are usually visited by middle-aged people and millennials rather than teenagers or Gen Z.
The majority are the parents of young kids, and the most probable reason behind this is that parents want to expose their kids to outdoor activities and instill the ability to appreciate nature. In this world of technology where people are spending increasing amounts of time indoors, going outside and engaging in physical exercise has become even more important.
The likely reason why younger people tend to visit gardens less frequently is that they find it hard to take out time from their daily routine due to tough jobs and long working hours. They also prefer to spend any free time with friends at restaurants, clubs, or the movies rather than in parks or gardens.
Foreigners and those of Hispanic ethnicity, are also more likely to visit parks compared to locals and other ethnicities.
Watch this video to view some of the breathtakingly beautiful gardens in the world.
What are the benefits of visiting gardens?
There are numerous benefits of spending time outdoors and visiting gardens. Reconnecting with nature helps you become physically fit as well as relaxes and rejuvenates you mentally. Here are some of the reasons why you should visit your local park more often:
Visiting gardens and parks allows you to get your daily exercise in and stretch your legs.
Spending time in sunlight is good for boosting levels of Vitamin D in your body.
Since the majority of our day is spent sitting indoors, it's necessary to refresh your mind and body by taking a break outside.
It is important for kids to have loads of physical activity outdoors for proper growth and development.
Visiting parks and gardens also gives children an opportunity to explore the natural world and learn more about it. They get to know about the types of different birds, insects and plant species as well.
Going for a walk outdoors and observing nature has a positive impact on our mental health and wellbeing. Studies have shown that spending time in nature is good for cognitive function and also boosts our mood and improves our emotional state.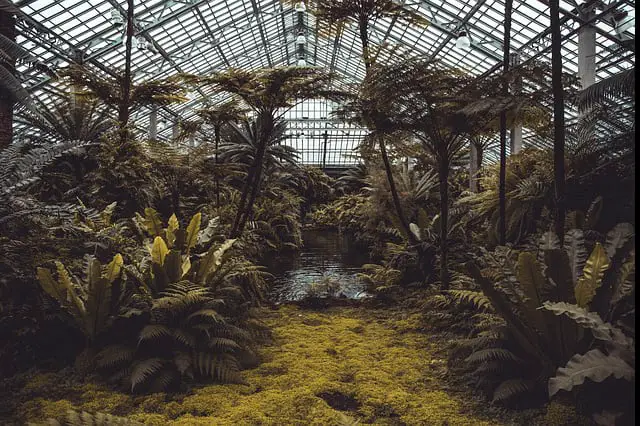 Why are public gardens important?
Public gardens and parks are essential for a number of reasons. With recent research coming to light in the field of psychology about the impact of gardens on mental health, urban city planners are starting to realize the importance of having natural green spaces that people can easily visit.
As mentioned previously, spending time in parks and gardens has a significant positive effect on mental health. The majority of us spend the better part of our day indoors hunched over a screen. After a long and hectic day at work, it is necessary to release stress and rejuvenate our minds by taking a walk in a nearby garden or park.
Another reason why pubic gardens are important is that they increase biodiversity because a larger number of insect and plant species are interacting in a natural environment. Gardens, with their multitude of trees and plants, are also great for removing carbon dioxide from the air and increasing the level of oxygen.
These open public spaces also allow families and friends to bond together and socialize, which in these socially distanced times is extremely important. During the Covid-19 lockdown, parks and gardens were among the few public spaces where people could spend time and take a break from being cooped up at home.
Which age group enjoys gardening?
The general perception about gardening is that it is a pastime enjoyed mostly by the older generation. Although home gardening is indeed more prevalent among people aged 40 and above, recent data shows that younger people are also getting into gardening.
What's the reason behind this? Some experts suggest that this is because the younger generation is more concerned with getting in touch with nature and protecting the environment. The increasing prices of fresh fruits and vegetables and food scarcity, in general, are also a source of motivation for gardening.
The younger generation is also more conscious about what goes on their plate and sourcing organic food. All of this has led to the recent increase in home gardening among the 20-30 age group.
Popular gardens around the world
Here is a list of ten of the most beautiful and well-kept gardens in the world. They house stunning flowers, plants, and butterflies and are a delight to behold. If you're traveling around the world in the near future, keep this list in mind!
Ruth Bancroft Garden & Nursery (San Francisco, United States)

Dubai Miracle Garden  (Dubai, United Arab Emirates)

Mauritius National Botanical Garden (Mauritius)

Aswan Botanical Garden (Egypt)

The Singapore Botanic Gardens (Singapore)

Gardens of Villandry (France)

Kenroku-en Garden (Japan)

Royal Botanic Gardens (London)

The New York Botanical Garden (New York, United States)

Butchart Gardens (Canada)
Conclusion:
The age group that visits gardens the most is mostly millennials (age range 26 to 41) rather than teenagers and youngsters. This is because parks and gardens are usually visited by parents who bring their young children to have some fresh air, physical activity, and interact with nature.
However, visiting public parks and gardens is beneficial for people of all ages since spending time in nature is extremely valuable for both our mental and physical health. It reduces stress and anxiety and boosts our mood and emotional health. Walking around in parks and gardens also enables us to get some physical activity and stay fit.
Having public parks and gardens in urban cities is invaluable for the residents and something you should actively advocate for. Try to make time to appreciate nature, and take a stroll in a nearby park or garden daily!
Hi, I'm John Stephens, chief editor and writer for Totalgardener.com. I've been gardening and raising animals for over 15 years starting with a small backyard plot in Northern Virginia where I grew corn, potatoes, squash, and using a high mulch technique called the Ruth Stout Method. I also raised ducks and small mammals for meat and eggs in a movable pen similar to the ones used by Joel Salatin. I later moved to Colorado where I experimented with growing greens using aquaponics inside. I eventually added a microgreens setup and home sprouting operation. I'm excited to share everything I've learned plus more from the other local gardening and animal raising experts I know.